"Say hello to Neo 2™ The future of autonomous floor-cleaning has arrived, Change the way you think about floor cleaning"
Enhance The World Focused Products!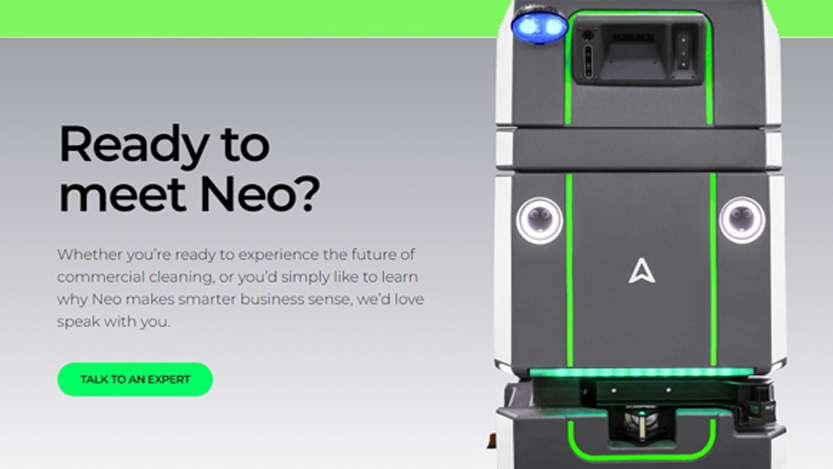 The need for consistent and measurable cleaning and disinfection are at an all-time high, putting additional strain on your employees and organization.
It's time to change the way you think about floor cleaning with Neo, the fully autonomous floor scrubbing robot. Built from the ground up by the team at Avidbots®, Neo delivers a consistent, efficient and measurable clean with a smile every time you press 'go'. Your customers and employees will also be smiling when they see Neo in action.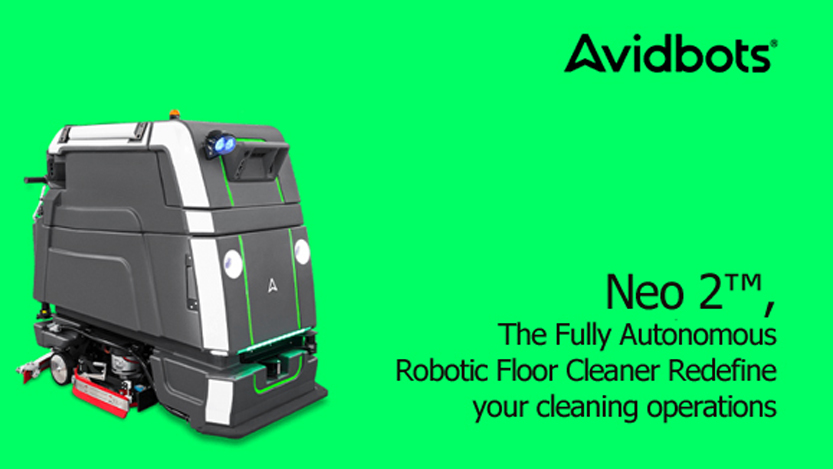 Powered by Avidbots Autonomy, our proprietary AI software, Neo delivers a fully autonomous clean while handling environment changes with ease.
When Neo is deployed, your facility is mapped and a cleaning plan is generated. From that point forward, Neo's onboard suite of sensors examines the space at the beginning of each cleaning, comparing what it looks like in real-time versus the original cleaning plan. Neo then determines the best cleaning route to maximize cleaning productivity while minimizing human intervention.